I was walking towards my place and my neihbors garage was open. I saw from a distance a glass sign.
I recognized it right away. He wasn't around so I caught up with him a few days later and inquired about the sign
in his garage. He said there was 3 of them. He was not aware that He should be taking better care of them. He got
them from his grandfather.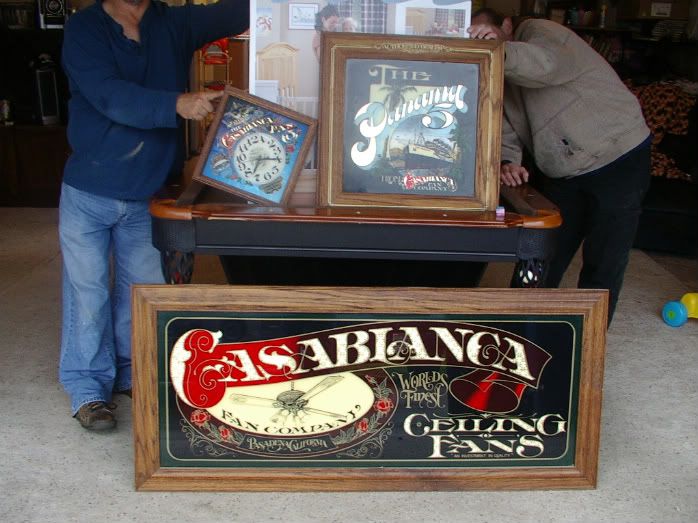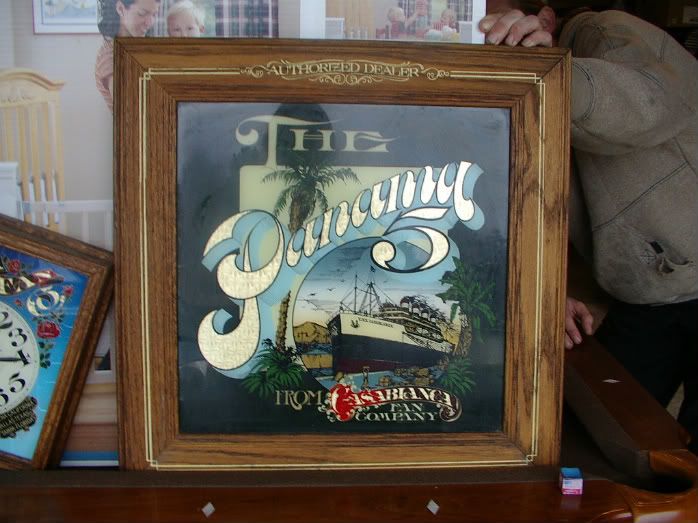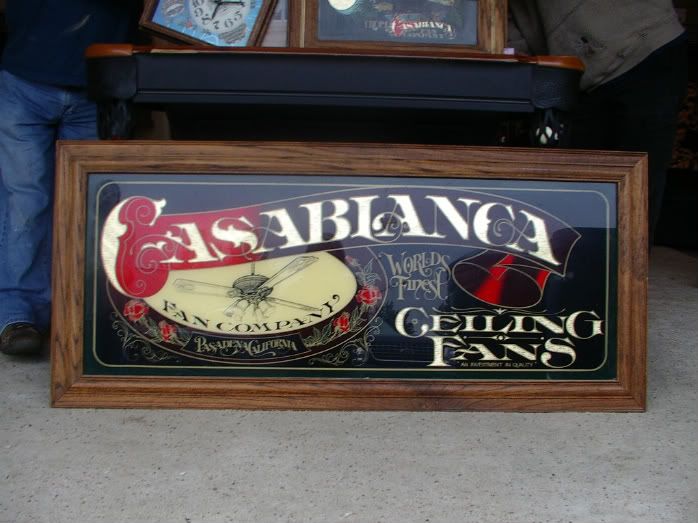 The clock was still keeping time.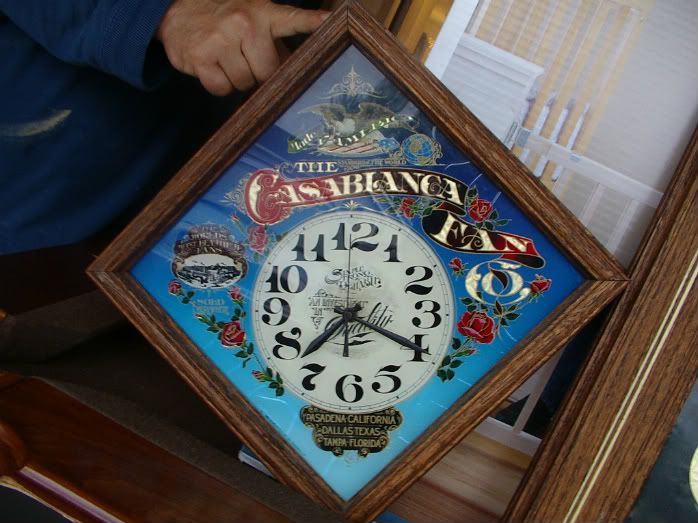 Thought you might like to see them.